Here's our indie pop playlist for October 2021, featuring the best in independent pop and alt music:
As always, I have a few songs which I want to draw some extra attention to in this indie pop playlist for October 2021:
Leaves Fall (Mansions on the Moon) – This is the perfect song to kick off the fall season. I love the smooth tone on that synth which sounds like something out of a lowkey haunted circus.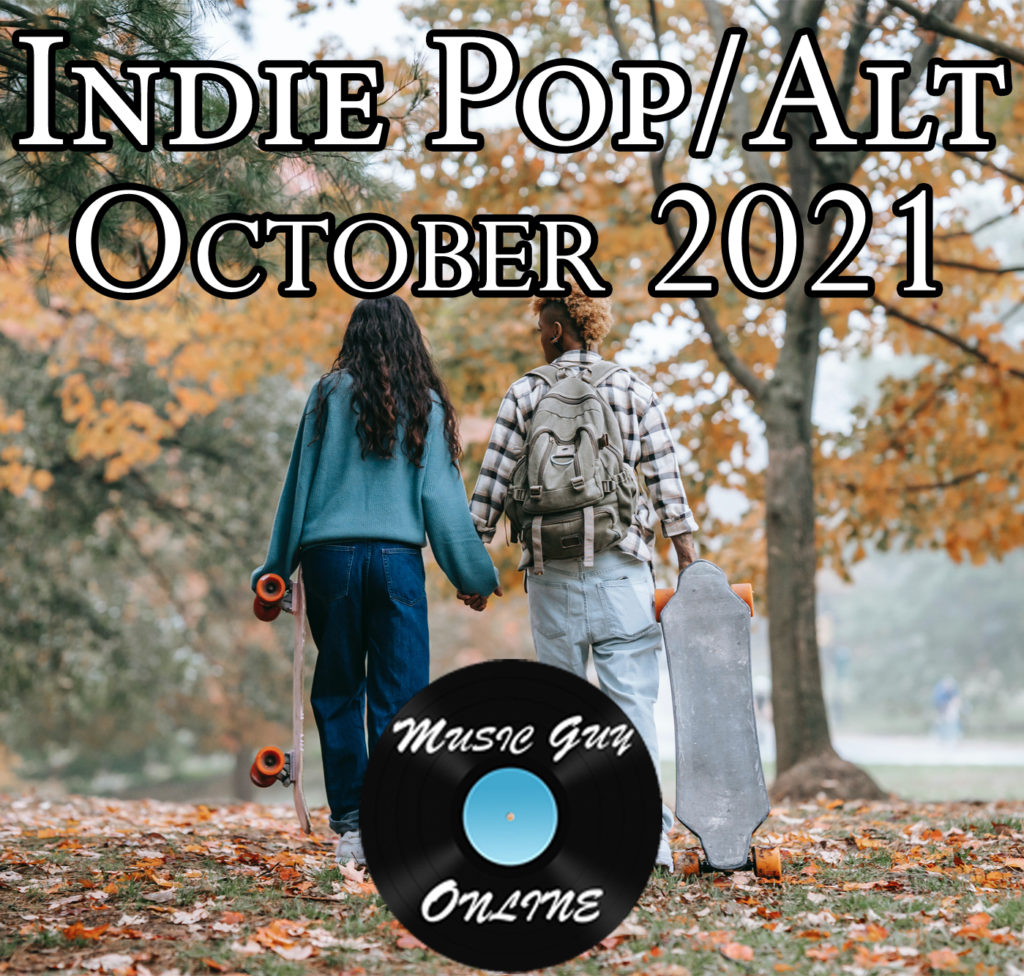 Umpqua Rushing (Blind Pilot) – The sway and groove of this hook feels like a reassuring warm hug (it's another one of those). They tease that chorus just long enough so that when it comes in it just washes over you as you nod along. Blind Pilot's one of those bands I hear a lot about but never gave much of a listen to, but this is an excellent track.
Pale Ash (LAVE) – This is the song which got me into LAVE and I think might be the first single they released. The draw here is that great vocal sitting just right deep in that atmosphere created in this song.
Blueberry Queen (Leach) – My head nods involuntarily throughout this track. It's a wonderfully trippy and weird affair throughout.
Hey Rose (Streets of Laredo) – This song came out around the end of that indie folk boom, and honestly I'm surprised it didn't make a bigger splash. There's no filler in this one; every hook is wonderfully memorable between the titular verses and the chorus when things get nice and gang vocally. And let's not discount that sweet little post-chorus riff and that ending where it devolves into a nice jam.
Slacks (Valley) – This Canadian pop group started out as a more of a The 1975 meets folk pop, and that's the perfect way to describe "Slacks" which incidentally was the song that got me into them. Valley continues to make excellent music to this day and are getting well recognized for it thankfully, but this much older and deeper cut is a beauty. That lofi change at the bridge always gives me chills.
How Could I Not Be Enough (Roah Summit) – Another beautiful emotional song, Roah Summit's "How Could I Not Be Enough" makes its hay from masterful alternating between down and uptempo sections and an excellent vocal which surprises the listener when he hits that higher octave midway through.
Recite Remorse (Waxahatchee) – The lofi organ based bedrock of this one serves the real star of "Recite Remorse": the vocal. The fadein and fadeouts on everything including that breathy reverse vocal tease effect into the vocal on each verse makes you feel like you're drifting through some alternate plane to this song.