Here's our indie pop playlist for February 2022, featuring the best in independent pop and alt music:
As always, here are a few tracks I'd like to underline if you will in my mind in this indie pop playlist for February 2023.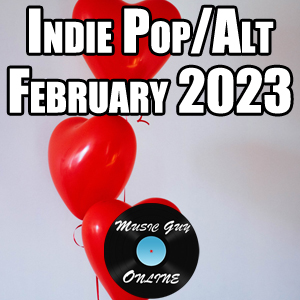 Powder Blue/Cascine Park (Yumi Zouma) – We begin this indie pop playlist for February 2023 with a delicate yet energetic track from Yumi Zouma which features some great hooks and clever changes.
Drive – RAC Mix (Jai Wolf, The Chain Gang of 1974, RAC – RAC does a ton of great remixes and this one is no different. Plus I love me some The Chain Gang of 1974. While most folks just think of them as that GTA 5 band/artist, they/he is so much more than that.
Dreams Tonite (Alvvays) – Alvvays make a delightful brand of dream pop and that's showcased on their "Dreams Tonight" here. Soft vocals paired with verb and chorus soaked guitars, this is a very nice tune.
Lost (Teen Daze, Nadia Hulett) – There's a wistful intimacy in the vocals and particularly hooks and riffs on "Lost". Lovely stuff.
Annie (Young in the City) – Really beautiful ballad from Young in the City which has the heart of Springsteen and sounds of an indie 80's crooner.