Here's our indie pop playlist for October 2023, featuring the best in independent pop and alt music:
Here are a few tracks to draw a bit of extra attention to in our indie pop playlist for October 2023 to enjoy in the background of crisp autumn nights.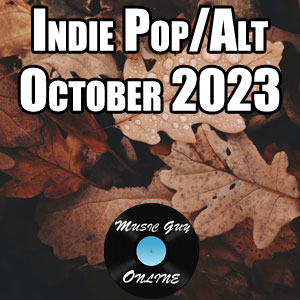 Firestarter (Haley Blais) – Haley Blais' "Firestarter" is a beautifully vulnerable composition of fresh air. The vocals are far and away the star here as they jump 2:34 in and push to plains you don't expect the first (or 100th) time listening to them. She's one to watch.
Nosebleed Seats (Vansire) – Vansire has some very pleasing lofi synths on their "Nosebleed Seats". Good chill vibes for the first full month of autumn.
Must Be Dreaming (wylie hopkins) – Another good track with that late 90's vibe. I love the chord changes at points on this one.
L (Laveda) – Great disaffected track from Laveda.
Deja Vu (Runaway Weekend) – That pan flute solo when things go nuts…