Here's our indie pop playlist for August 2022, featuring the best in independent pop and alt music:
As always, here are a few songs I'd like to circle in this indie pop playlist for August 2022; a particularly stacked playlist which reminds me why I love doing this:
This Afternoon (Van Common) – I can't think of a better song to kick off this indie pop playlist for the month of August. One of the ultimate tracks for strolling down the sidewalk, nodding your head in sync with the tempo, and feeling invincible on a perfect weather day, I absolutely love the vibe of Van Common's "This Afternoon". My only complaint is that the chorus doesn't come back in just one last time at the end. They tease it, and it would fit perfectly after that break, but with that being my only qualm, that speaks to the quality of the song.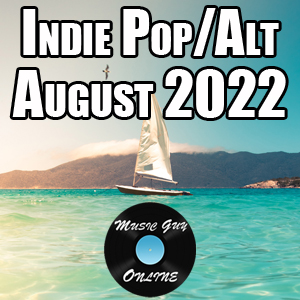 Put Your Money on Me (NIGHT TRAVELER) – We need to pick up the tempo at this point, and there's no better way than with NIGHT TRAVELER's "Put Your Money on Me". The cool uptempo number glides effortlessly through its sections, coming in big on that chorus. It has the desperation of a Springsteen track and sounds like something The Boss might have made if he had started 40 years later.
Helicopter (Bad Veins) – I featured one of Bad Veins' songs on one of our first playlists, and it sounded nothing like this. This is the more playful and fun side of the band, especially on that chorus which will be begging you to move around when it hits.
Morning (Noble Oak) – Noble Oak's delicate vocals and modern take on 70's vibes reminiscent of 10CC on "Morning" make this a really lovely soft indie pop gem.
Lavender Boombox (Miniature Tigers) – Miniature Tigers are masters in summery indie pop jams. Mix some Orchestral Manoeuvres, Dire Straits, and Day and Age era Killers with that sax, and you've got a perfect song for the season.
Sure (Hatchie) – The vocals on Hatchie's "Sure" are what make it so good. Perfect slice of airy pop.
out 4 a breather (Dad Sports) – Just some gratifyingly chill head nodding vibes on "out 4 a breather" from Dad Sports. A very simple hook on that chorus but I love the call and response between the vocal and the riff.
Many Roads (Chaos Chaos) – The layering of the vocals and the timbre and emotion of the voice is perfect on the chorus of Chaos Chaos' "Many Roads".