Here's our indie pop playlist for June 2022, featuring the best in independent pop and alt music:
As always, here are a few songs I'd like to circle in this indie pop playlist for June 2022 to enjoy the start of summer:
Dermatillomania (Laura Stevenson) – "You're lucky that you died before I could sing". Great and powerful line from Laura Stevenson on "Dermatillomania".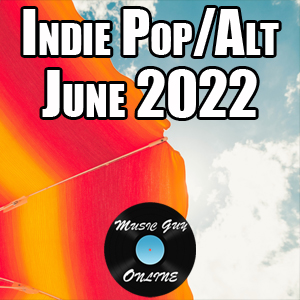 Sooner (Orchards) – Great groove and island meets Graceland vibes make Orchards' "Sooner" a perfect track for this indie pop playlist for June 2022.
Some Samurai (TOLEDO) – "Some Samurai" is a breezy track from TOLEDO which feels made for warmer days..
Have to Forgive (The Building) – Some truly lovely and genuine lyrics save the reception of what could be an overly sentimental message on The Building's driving "Have to Forgive".
Telephone (Scott Ruth) – Scott Ruth's "Telephone" feels like a modern and low key Springsteen vibe in the best possible way. I could see this being a deeper cut Killers track, as well. The vocal take is especially strong.
Break (Jack Larsen) – Lots of ear candy and smaller pieces work well on Jack Larsen's "Break" to make this very satisfying indie pop groove.