Here's our indie pop playlist for June 2023, featuring the best in independent pop and alt music:
Here are a few tracks to draw a bit of extra attention to in our indie pop playlist for June 2023 to kick your summer off on the right note.
Ithaca (Beatenberg) – I can't think of too many better tracks to kick off the summer than Beatenberg's "Ithaca". Shades of Vampire Weekend on this one like they're tracing Graceland, as well, I am addicted to this track.
Runner (Hovvdy) – I know I've mentioned this before but the beat is very 90's on this one. I could see this coming out in the last 90's when that turntable sample beat was trendy; incidentally they reference the 90's in the song's lyrics themselves.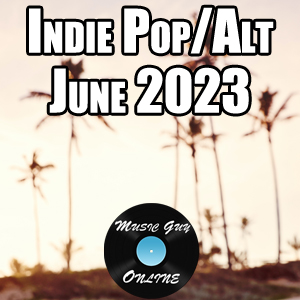 The Tale of the Broken Bird (Groundfold) – This is one of those songs that makes you feel like you're floating. Dreamy production over some lovely drones and warm vocals, it's a lovely track.
1979 (New Shack) – Smashing Pumpkins' "1979" always felt like it would be perfect with a dream pop with a touch of lofi mixed in vibe, and New Shack do one of my favorite singles from the 90's justice with their cover.
Talk to Me Like the Sea (Softer Still) – This one has Cyndi Lauper vibes and perfect 80's production for a modern audience. Another great track for an escape, playing in front of the ocean.
Push It Down (Taylor Janzen) – I've been listening to this track a lot while working on a mix of my own. Great sounds and song all revolving around that vocal.