As far as I'm concerned, Glasgow's "There Will Be Fireworks" just pulled off the impossible.
After 10 years since the release of their 2013 winter-rock (my term) classic "The Dark, Dark Bright", they put out a record which not only still sounds like them but also serves as a refreshing continuation of their sound after "The Dark…".
Oh, and I buried the lede – it also happens to be very good.
If you follow enough artists with more than a casual level of fandom, you know how rare this is. 9 times out of 10, leave more than a few years between releases and a band falls into one of a handful of familiar pits.
Most of the time they significantly change their sound without acknowledging or realizing it. It's only natural, musical tastes for musicians and songwriters change over time same as anyone else. The difference is this manifests in their songwriting, and more often than not the band you fell in love with doesn't sound like the band you fell in love with anymore.
Sometimes an artist leaves enough time between records and they simply forget how to write a song.
But then there's that rarity, that 1 out of every 10, that is There Will Be Fireworks' "Summer Moon".
There Will Be Fireworks – Summer Moon Review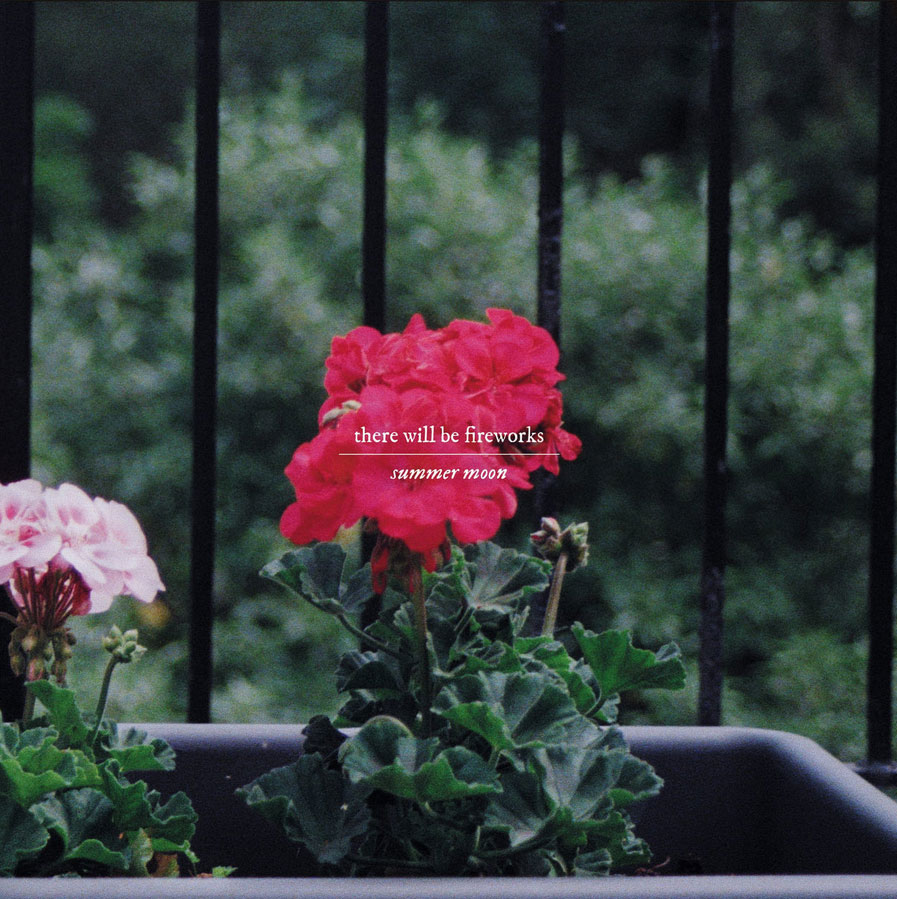 I got into There Will Be Fireworks around 2012. I remember this with relative specificity because their "From '84" was one of the first things Spotify recommended to me when I signed up for the then very novel music streaming service.
This was right around the time "The Dark, Dark Bright" came out. I played a handful of its tracks into the ground (cough, "River", cough).
In the years following this and after routinely checking up on them for new releases, I unfortunately discovered There Will Be Fireworks is more of a casual and relatively inactive band.
I didn't and still don't get the sense that its members had any appetite for acclaim, fame, or success – fully talented, qualified, and deserving though they are.
If they had then they would've toured, not waited a literal decade to release a follow up, and just generally been more active with updates.
On the downside, this has deprived their fans of more music, not to mention ever getting the chance to see them live.
Of course looking at it another way, with no record label or (huge) mass of fans clamoring for another record, it gave them the luxury to take their time and make the record they wanted to make for themselves.
The first thing I noticed is that Summer Moon is to me ironically and easily the most commercially accessible record they've put out. I say ironically because typically a band doesn't release their catchiest material after a 10 year break.
Poppiest doesn't feel like the proper term for a band like There Will Be Fireworks who are more categorized with their gloom-meets-epic rock (again, my term) sound, but there are more conventionally catchy hooks all across Summer Moon than they've shown on any of their previous releases.
The evidence is there on tracks like "Our Lady of Sorrows", an uptempo rocker which still has their depth behind one of the catchiest hooks I've heard from them.
This may have something to do with the fact that Summer Moon is track for track also arguably the most solid collection they've released; roughly every song has something to pull me in.
The bridge after a solid 3 minutes from single "Something Borrowed", the Brand New's "Jesus Christ"-like moody guitar riffs on "Dream Song", even a connecting piece like "Bedroom Door" which is just a little post script coming out of its predecessor "Holding Back the Dark" had me hitting repeat a few times before I was ready to move on.
There's also wisely or maybe inevitably connective tissue in the form of familiar melodies to their previous releases in some spots. I heard a lot of this on "Love Comes Around" in particular.
It's worth mentioning that just as importantly the production is perfectly suited for this record and picks where The Dark Dark Bright left off. There's a bit more welcome yet subtle usage of synths in the background here and there, but this sounds very much like There Will Be Fireworks.
There's also a lyrical reference to their 2011 song "In Excelsis Deo", pleasantly punctuated with the same delivery on "Second City, Setting Sun".
My favorite track is a deeper cut, tucked away at #10 with "So Long, Sundown". Its instrumental, chord progression, and vocal melody on those verses is rife with a feeling of potential, bubbling with a kind of beautiful tension.
This finally explodes into an epic chorus with a layered vocal an octave up from singer Nicholas McManus' soaring voice.
It's not a flashy number; it's one of those deeply satisfying songs that you're grateful it exists once it does, one of those tunes which feels like it was written for you.
Speaking of McManus, I'm also reminded in listening to Summer Moon's 53 minutes and 48 seconds of run time that he's still has one of the best voices in rock. A unique timbre which is all his own, a truly impressive range (as demonstrated on the aforementioned "River"), and a brilliant control over it.
That they've put out so relatively little music in their existence also stings if for no other reason than we don't get his voice on more songs.
McManus' voice has aged quite well in the 10 years since their last album with no signs of wear, and his delivery of lyrics largely reflecting the change in perspective from one's 20's to their 30's, or better said just that of getting older and experiencing the external changes which come with it, sounds as good as ever.
If I had to nitpick, my one gripe about Summer Moon is that it doesn't see McManus pushing his upper range farther with some of the melodies.
He's capable of those moments which take the listener's breath away, particularly with the quiet/loud dynamic There Will Be Fireworks embrace on many of their songs. They didn't quite fully scratch that itch for me on this one.
It also felt like some melodies were left on the table in some spots. I found myself inserting my own McManus screamed melody as an example during the instrumental fills on the aforementioned Holding Back the Dark.
I guarantee it's not a thought I'd have if we were talking about a different (lesser) vocalist, but that itch was real.
There Will Be Fireworks – Summer Moon Review Score: 4/5
The best compliment I can give a record these days is that I've listened to it multiple times and know I will again in the near future.
This is certainly the case with Summer Moon, and more impressively it's an album I listen to in its entirety, start to finish, even in this age of non-existent attention spans.
Despite my aforementioned nitpicking, this is an excellent record and one I fully recommend if you're into a band like Frightened Rabbit or maybe the rare subset of soaring, well written arena alt-rock with a depth to it, à la Gang of Youths.
It's too soon to wonder if a band will put out more music shortly after their first record in 10 years, but after Summer Moon and I can't help but wonder and wish.
Actually, maybe that's the best compliment I can give a record these days.