In their first collection of songs releasde since one of my favorite records of all time (see my Go Farther in Lightness review), to see me gush about their critically acclaimed sophomore full length, Gang of Youths are back with a short 3 song EP: total serene. Let's break it down track by track and give it an overall grade in this Gang of Youths total serene review.
Gang of Youths total serene Review
I already talked the first track in my the angel of 8th avenue review, so I'll defer to that review for my complete thoughts on that single.
Overall I liked "angel…". It's a great tempo for Gang of Youths with ton of energy which bubbles under the surface and gets unleashed at just the right times effectively. My only criticism was that it was a bit too in-and-out robotic and didn't reach the heights that I was accustomed to on Go Farther…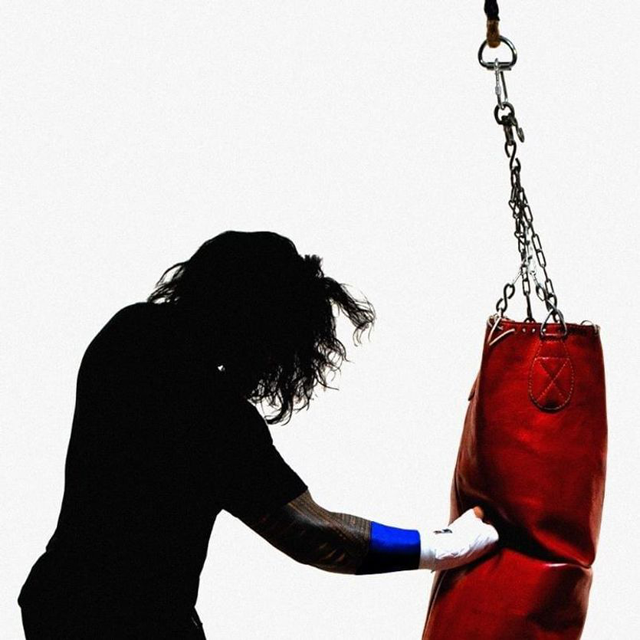 From the opener, we move into the middle track, a cover of British rock band Elbow's 2002 "Asleep in the Back".
I'll admit, I didn't know this was a cover at first and hadn't heard the original until I listened to it immediately following GoY's cover.
Their cover did exactly what I'm sure GoY were hoping for on some level because it moved me to check out a band I had never heard before.
Incidentally, I really enjoyed the original, and Elbow's music video for the track was really interesting (and completely early 2000's aesthetically).
Back to Gang of Youths' cover of Asleep in the Back, I love the instrumentation on the track. It begins beautifully with some music box and acoustic guitar arpeggiating. It provides a lovely intimate canvas for vocalist Dave Le'aupepe to perform over. There's a nice change in the production on the chorus when the drums and bass come in and the energy kicks up and Le'aupepe asks "Oh, you had to ask, didn't you?"
It doesn't find get to that dreamy level which makes the original so good, but it's a fine cover nonetheless.
This brings us to the closer and main single from total serene which coincides with its release, "unison".
Le'aupepe said that they are big fans of Elbow, hence the cover, and you can almost hear that influence on unison. Newest member, multi-instrumentalist Tom Hobden's influence is felt, as well.
Instrumentally, one can argue it's as good as Gang of Youths has ever sounded.
There's more plucked and atmospheric instruments at play here than any other previous Gang of Youths track, and it creates a beautifully lush world from the start. The listener can almost picture themselves walking into a secret garden or somewhere out of Alice in Wonderland.
The simple but effective video for the track reflects this feeling, as well (and features a healthy dose of Dave's lovely trademark don't give a f$@K dancing):
Speaking of more instruments, the track features samples recorded in the 1970's in Samoa, Le'aupepe's ancestral homeland.
Le'aupepe relaxed vocals float above the music until the track crescendos starting around the 3 minute mark. This is when it really shines, as he delivers that chorus over saxophone, banjo, tribal chanting, and about a dozen other sounds.
Le'aupepe stated that one of the major influences or better said themes of their upcoming full length is his marriage with his relatively new wife.
Lyrically the song seems to be a love letter to his wife, specifically about sharing this feeling he gets of being back in this ethereal place with her.
A few lines in the coda certainly are address directly to her:
I was born to survive by some cold inner space
Til you called out and told me I belong in this place
When I've made my bed, I've paid my dues
At least you'll know that I loved you
Gang of Youths total serene Review Score: 4/5
This is a solid (surprise) EP from one of my favorite bands today in Gang of Youths. Three songs isn't a lot to work with admittedly, and perhaps the best word for them and this EP overall is "promising".
Le'aupepe mentioned in an interview with triple j that "unison" in particular is a preview of what the future of Gang of Youths will sound like.
I look forward to the possibilities of blending this variety of instrumentation with the passion and energy of their previous releases.
That next full length can't come soon enough.